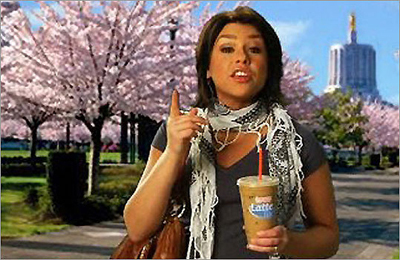 You are thinking Muslamics people have lost it? Right, but its a legitimate claim! The Israeli's used it to describe what they experience everyday and the analogy took on like a California wildfire. Right, rockets from TJ....Well Randall Kunh had a similar analogy to share with us all in a piece he wrote for
Washington Times
, my favorite quote:
Maybe some day soon, common sense will prevail and no corpus of misleading analogies abut Tijuana or the crazy guy across the hall who wants to murder your daughter will be able to obscure the truth. And at that moment, in a country whose people shouted We Shall Overcome, Ich bin ein Berliner, End Apartheid, Free Tibet and Save Darfur, we will all join together and shout "Free Gaza. Free Palestine." And because we are Americans, the world will take notice and they will be free, and perhaps peace will prevail for all the residents of the Holy Land.
Which goes into something I have been writing about on my blog about Gaza and the pop. culture syndrome. (
Persians and Gaza
,
Freeway Guerrilla Art
) On Muslamics Zahra posted up on the
Peace Scarf
and then on her blog
she blogs away
.